List of travels
---

UGANDA, RWANDA 2013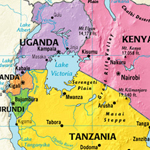 My travelling company for yet another African trip was pretty large: Asia Mazur, Agnieszka and Tomek Lipeccy, as well as Asia and Krzysiek Kajstura. We started in Kampala where we rent a minivan and for two weeks we have been travelling through the whole Uganda: far north (Kidepo National Park), by the Congo border (Murchison Falls National Park and Fort Portal), across the equator (Queen Elizabeth National Park), down into the wilderness of Bwindi National Park. After that, without the car, we went for several days to Rwanda, which is a small country definitely worth a visit. The biggest suprise? Food, especially a delicious and aboundant "buffet".

OMAN 2013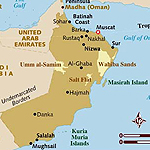 The idea of going to Oman occured to me when I found a very cheap fligh to Abu Dhabi (567 zł, by Alitalia). I set off with Marysia and Jasiek Wilam which I had met at a travelling site Travelbit. In Oman we met Wiola, Michał and Mariusz and we decided to travel together. We rent two cars and for one week were visiting the northern part of the country, including old forts, mountains and
wadis
. Then, alone, I moved to the southern Oman an for several days were hitch-hiking around Salalah.
CUBA 2012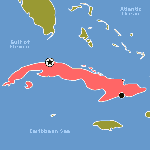 Great country, great people! Hot Cuba fascinates with its sunny weather, beautiful scenery, lovely architecture and with the Kubans - always optimistic and enjoying their lives. Together with Asia Mazur and Krysia Bębenek we travelled through the whole island. We were drinking rum with the Cubans while travelling by trucks, we climbed the highest peak of the country (Pico Turquino) and we enjoyed evening performances of salsa in
casas de la musica
. We also became fans of the local drinks: pinacolada, cuba libre and mojito.
INDONESIA 2011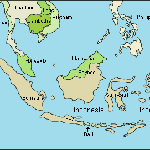 Another trip to Indonesia and another one 100% succesful. Together with Agnieszka Lipecka and Tomek Lipecki we visited Bali, Lombok, Sumbawa, Komodo, Flores and Sulawesi. The trip was great: warm and sunny weather, blue and clear water, colourful coral reefs, green rice fields, delicious food and - last but not least - wonderful people. Yet still there is much to see in Indonesia and I'm sure I will be back there soon.
SOUTHERN AFRICA 2010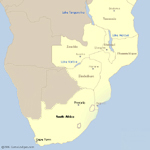 On August the 21st I set off to Johannesburg together with Basia Jarzębińska, Agnieszka Lipecka and Tomek Lipecki. We hired a car and for three weeks have been travelling through the national parks of northern South Africa, Zimbabwe and Zambia. Then Agnieszka and Tomek went back home, while Basia and I continued our trip through Malawi, Mozambique and Swaziland. On October the 7th Basia flew back to Poland and I met Ilona Kalfas and Agnieszka Grabiec. We travelled together through South Africa, from Kruger National Park to Cape Town. We also visited Lesotho which is an amazing country.
NAMIBIA, BOTSWANA 2009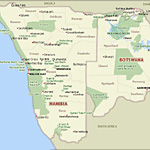 To the southern Africa I went with Agnieszka and Tomek Lipecki. We hired a care (faithful Toyota Condor) and for four weeks have been travelling through Namibia, Botswana and a small part of Zimbabwe. We saw beautiful Namibian desert, visited villages of the local tribes, made thousands of photos with wild animals: elephants, lions, zebras and rhinos. We enjoyed the trip so much that we didn't want to come back home.
INDONESIA 2009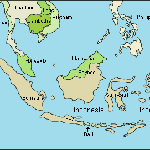 The idea of going to Indonesia occurred to me sort of sudden and from the very beginning I felt really enthusiastic about it. I set out with my travel-mates from the previous journey to Asia: Krystyna Bębenek and Joanna Mazur. For three weeks we have been travelling through Sumatra, Java and Bali, we saw wild orang-utans, climbed the volcano Merapi by night and swam with dolphins. Indonesia is a beautiful and very interesting country, but what I appreciated most were the people: good-natured, open and extremely friendly. There is no doubt I will go there again.
ETHIOPIA 2008

I went to Ethiopia with Asia Mazur. Before we set off we had heard many different and radical opinions about the country. One loved it, the other hated, so we didn't now what to expect. After four weeks we had our own view on this matter. Ethiopia turned out to be a beautiful country with very interesting people. In spite of poverty and very primitive conditions they have to exist in, they show serenity and joy of life that more 'civilized' world lacks so much. It's hard to believe, but it was also one of the most colourful countries I had ever visited.
BALKANS 2008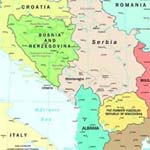 The first day in Balkans (in Dubrovnik, to be more precise) I asked myself: 'Why the hell I have never been here before?' Croatia put a spell on me from the very first look at the turquoise blue sea, although in the same time I was slightly shocked by the extremely high prices. I also have a very nice memories form Montenegro and Durmitor National Park. It was then when I discovered that it was much more convenient to talk to the locals in Polish than in English. After a week I met Patrycja Fijoł and we hitch-hiked together through Bosna and Hercegovina. The people we met: friendly, kind and helpful, in spite of many tragic war histories in their minds, made Bosna my favourite Balkan country.
SOUTH-EAST ASIA 2007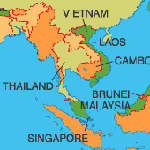 I have been thinking about this travel for many years, still always something made me going to other destinations. But finally I bought a ticket to Bangkok and set off, together with my friends Krystyna Bębenek and Asia Mazur. We travelled through Thailand, Laos, Cambodia, Singapore and a part of Malaysia and had a very good time there. After five weeks the girls came back home and I went for another twenty days to Vietnam. I really enjoyed this trip. South-east Asia charmed me and I liked almost everything there: nice and friendly people, delicious food, beautiful monuments and scenic landscapes. It's definitely the place where I could settle down one day.