List of travels
---

ALBANIA 2018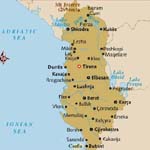 Albania is undoubtedly a discovery of the year. This little country offers essentially everything that is needed for a perfect vacation. It has beautiful beaches (Ksamil, Drymades, Gjipe), old castles and towns (Berat, Gjirokastra), delicious food and very hospitable people. Moreover it is still cheaper than Croatia and Montenegro and with much less tourists. Economic Wizz Air flights to Corfu and Podgorica allows one to tailor the trip in such a way than one can visit the whole country without being force to go back to the starting point.

WEST AFRICA 2018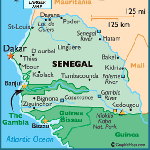 This year I spent three winter weeks traveling through Senegal, Gambia and Guinea Bissau with Asia Mazur and Agnieszka and Tomek Lipeccy. West Africa is one of the poorest regions of the continent and it really shows. The impression of poverty is somehow magnified by a difficult climate, hot and dry, with the wet season that lasts only 2-3 months. Nevertheless, all tree countries are definitely worth to visit. Guinea Bissau is particularly interesting during the last week of the carnival when many traditional parades take place. South Senegal, the Casamnce region, offers nice beaches, which in my opinion are better than the ones in more popular Gambia.

EAST AUSTRALIA 2016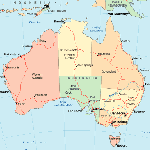 It is not easy to see much in Australia with only for weeks of holidays, so we decided to focus on the east coast only. We started in Melbourne which was cold and rainy. We then flew to Sydney, rent a car and travelled by land up to the Tropic of Capricorn. It felt more like the autumn than the summer and I enjoyed a little bit of the sun only when I flew to Cairns. On the way to Australia we had a stopover in Singapore. I went there for the first time nine years ago and was by that time impressed how modern this little country was. And this time I was impressed too.

GUYANAS, TRINIDAD & TOBAGO 2016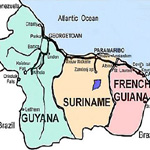 Three weeks in the part of Latin America where Spanish is not an official language. In French Guyana we saw sloths, turtles and the Space Center, while the prices (in Euro) were emptying our pockets. Suriname is a laid-back country with a variety of Asian food and relatively easy backpacking. Opposite to Guyana, where everything needs to be organized by a travel agency and paid in the US dollars. And finally Trinidad and Tobago, a mixture of industrial ugliness with paradise beaches of the Caribbean Sea. It was fun!

COLOMBIA 2015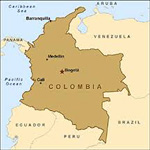 After ten year break I came back to Latin America, this time to Colombia. The security in this country had increased enormously in recent several years, many regions, that for a long time had been controlled by guerrillas and drug cartels, now are reclaimed by the government forces, and Colombia is finally open for tourism. Toghether with Agnieszka and Tomek Lipeccy we spent there four weeks. We were nicely suprised by the kindness of Colombians and by the geographical diversity of the country. We saw Caño Cristales in savanna Los Llanos, Tatacoa desert, the Andes, as well as Pacific and Caribbean costs.

GREECE 2015

This was a typical "conference" trip, as the time and place were directly related to the high energy physics conference that took place in Ioannina. It was my first visit to Greece, while for Enrico a sentimental return to the days of his childhood. We travelled more than 2000 kilometers. We saw the most important historical sites of ancient Greece: Acropolis, Delphi, Olympia, Mycenae and Epidauros. We climbed Mount Olympus and after we took a well-earned rest at the paradise beach of Elafonisos island. And, naturally, we ate tons of greek salad.

CANADA 2014

Canada is a huge country and with four weeks of holidays one can see only a small scrap of it. Enrico and I decided to visit the south-eastern part. We landed in Toronto on September the 12th, we spent several days in town and around (Niagara Falls), and then we rent a car and started our road trip. We travelled through Ontario, Quebec, New Brunswick, Nova Scotia and Prince Edward Island. We made 8248 kilometers. We saw whales, a moose and two black bears. We tried delicious sea-food and I became a fan of
poutine
. And all the time we were in the middle of the spectacular Canadian folliage.