How to organize a trip
---
It is not difficult to organize independently an interesting and successful trip. All preparations can be divided in the following stages: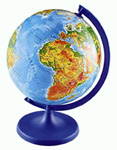 Choose destination and time of travel.


Buy a good guide book (I always use those of Lonely Planet).


Make an outline of a journey, i.e what you want to see during the time you can spend on it. You don't have to stick to it firmly, in fact many things change unexpectedly during the journey, but even the most general outline is helpful. It is also a good idea to read stories and reports of other travellers who visited the same region. They can share information you would never find in the guide book..


If you don't want to go alone, find a travel-mate. Sometimes it's the hardest stage of the preparations. A good place for finding company is a Polish site Travelbit. The people I met there and travelled with were always very nice. A few times I couldn't have found a travel-mate and went alone. That was also and interesting experience and nothing to be afraid of.


Arrange formalities: visas, vaccinations, plane tickets.


Now you are ready to set off!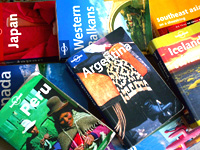 One more remark. Many people think travelling is an extremely expensive hobby. That is definitely not true. Usually a plane ticket is the most expensive part, but if you buy it in advance and look for the promotions the price could be reasonably low. On the other hand, accommodation and food in such places as Asia or Latin America is pretty cheap. I spent there on average 100-150 dollars per week, including local transport, which is usually the biggest expense. In more expensive countries, as those of northern Europe or Japan, I try to save money hitch-hiking and sleeping under canvass or at people from organizations like Servas, CouchSurfing and Hospitality Club. It works perfectly well.
Copyright © 2009 - 2016 Kamila Kowalska